Enabling Leaders to Drive Business Results
Through Expert Product Sourcing in Asia
Our Mission
To improve the quality of business and life for everyone by helping people of all backgrounds successfully bring products to market and consistently meet the highest quality standards.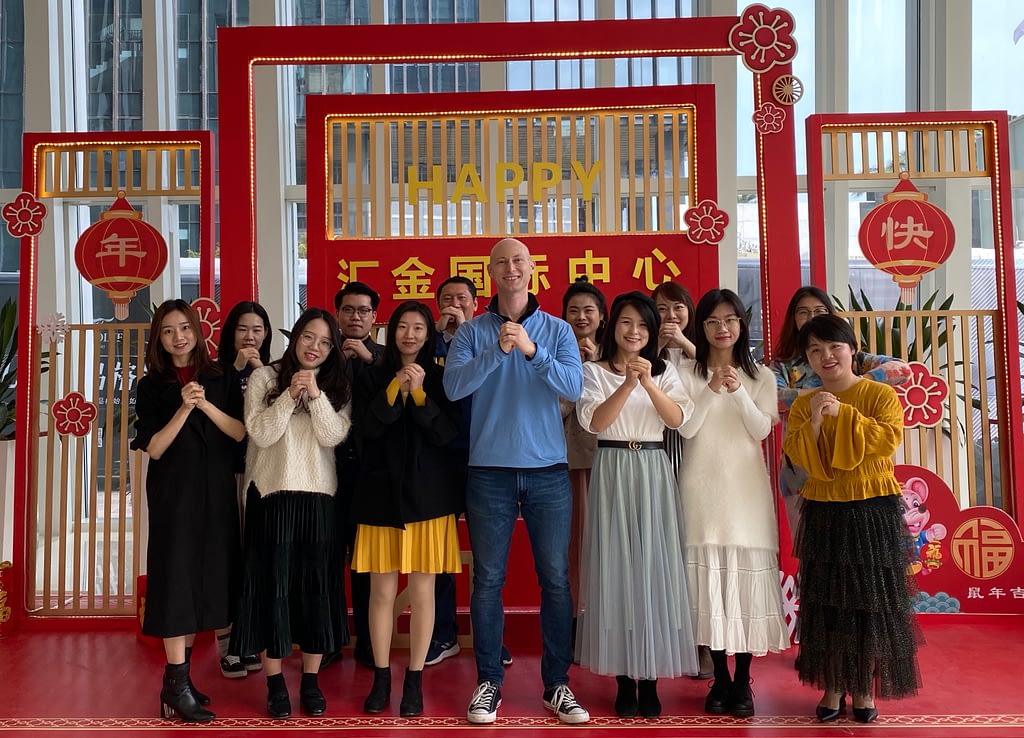 Our Values
Integrity 
Act with honesty, sincerity and moral uprightness towards all people. 
Courage  
If our families, colleagues, clients and suppliers are for us, who can be against us?
Excellence 

We set the highest standard. Nobody outworks or provides better service than us.
Resourcefulness 
Every obstacle presents a way to find a new solution. We cannot be stopped.
Learning
Our relentless pursuit of knowledge propels our success and adds meaning to our lives.
Teamwork 
Take every opportunity to help, share, support and improve each other.
Relationships 
We create positive, long-term relationships that impact lives; not transactions.
Thankfulness 
Be grateful for your life, health, family, clients colleagues and your role in our company.
Celebrating Chinese New Year
Sourcing Mojo helps entrepreneurs and businesses source products from Asia. This includes Supplier Research, Product Development, Quality Assurance, and Supplier & Order Management. Whether you use our services for a one-time project, or you hire us to manage your supply chain on a full-time basis, we're in the business of making all aspects of sourcing simple, consistent and reliable.
All of our clients have a dedicated expert in our China office, fluent in English and with a manufacturing background, that you can work and communicate with daily. Each project is different, so please contact us for a proposal to your company's specific needs. 
Click Here to Schedule a 30 Minute Strategy Call Now
Watch Nate's Journey Building Sourcing Mojo
Who Is Nate Sedgwick?
AND HOW DOES HE KNOW ALL THIS STUFF?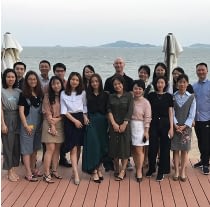 Living in China over 14 Years

Speaks fluent Chinese (Mandarin)

Family owns 3 Factories in China 

Sales Director at  China Factory for 8 Years 
While working for a Chinese manufacturer for 8 years, I sat on the Chinese side of the table meeting and negotiating with executives of foreign companies. It was startling to witness how nearly 95% of the companies we dealt with had very little understanding what they were doing. Most struggled at negotiating pricing and payment terms, product and quality standards, tooling and supplier agreements, and everything else.
I felt sincere disappointment to see how poorly Western companies performed in the Chinese environment. It was clear to me that they faced two main problems. First, they did not understand Chinese culture or Asian culture in general. Flying to Asia 1-2 weeks per year and shaking hands with suppliers isn't going to change that. Secondly, their sourcing operations and processes were either lacking or absent altogether. They lacked the professional experience of building, implementing and running a robust supply chain system.
This is why I built Sourcing Mojo… to help entrepreneurs and corporations around the world achieve excellence in product sourcing. The Sourcing Mojo team understands and lives Chinese and Asian culture, empowering us to always achieve the best possible results in any meeting or negotiation. Our team of passionate experts know everything about the sourcing process and have decades of experience working with a wide variety of manufacturers. All of our experts are hand-picked and trained by me and come from a manufacturing background.
15 Years in Asia in a Nutshell
Married the Girl
of my Dreams!
CMO in Chinese Factory for 8 Years
Start the Firm and Hire First Employee
Helping New Clients
Win Everyday!
Name: Nathan Sedgwick
Global Managing Partner
Languages:
Name: Liao Liling
Senior Partner
Languages:

Name: Sarah Xie
Senior Partner
Languages:
Name: Pamela Lin
Senior Partner
Languages:
Name: Nicole Zhang
Engagement Manager
Languages:
Name: Mathilde Ma
Engagement Manager
Languages:
Name: Aries Zhang
Engagement Manager
Languages:
Name: Jenny Li
Engagement Manager
Languages:

Name: Phoebe Lin
Engagement Manager
Languages:
Name: Daisy Dai
Engagement Manager
Languages:
Name: Sophie Lin
Engagement Manager
Languages:
Name: Miya Jiang
Financial Manager
Languages:
Name: Vivian Chen
Business Analyst
Languages:
Name: Brian Zhao
Business Analyst
Languages:
Name: Cherry Zheng
Business Analyst
Languages:
Name: Frank Wu
Business Analyst
Languages:
Name: Amy Chen
Business Analyst
Languages:
Name: Leo
Quality Assurance Manager
Languages:
Name: Gary Qiu
Quality Assurance Manager
Languages:
Name: Link Liu
Quality Assurance Manager
Languages:
Click Here to Schedule a 30 Minute Strategy Call Now
Nate Sedgwick in The Chinese Media
Xiamen, China
Headquarters
Address
77 Tainan Road, Suite 2703
Xiamen, Fujian, China 361008
Phone
+86-592-5555-5555
Cincinnati, USA
Client Relationships
Address
201 E Fifth Street
Cincinnati, OH 45202
Phone
+1-855-213-7300
Sourcing Mojo Gives You THE SOURCING EXPERTISE You Need to Succeed in China and Drive Profitibaility